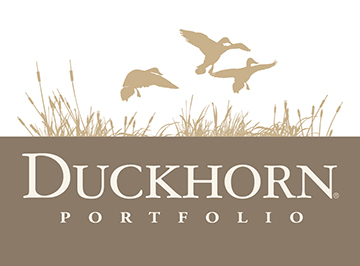 Martignetti Companies Named "Distributor of the Year" By Duckhorn Portfolio

Martignetti Companies, New England's leading distributor of wines and spirits, has received the prestigious "Distributor of the Year" award from Duckhorn Portfolio.
This is the fifth year that Duckhorn is honoring their top distributors with the "Distributor of the Year" program. Distributors are required to achieve a series of performance goals to qualify. Each year, Duckhorn recognizes the winners with a full-page ad in Wine Spectator magazine and an engraved 3 Liter bottle of Duckhorn.
Duckhorn Portfolio, Senior Vice President Sales & Strategy, Pete Przybylinski explains, "We are delighted to present Martignetti Companies, our Massachusetts distributor for forty years, with the award this year.
Martignetti distinguished itself by achieving a level of performance in the past year that led to record sales results for Duckhorn Portfolio."
"Representing Duckhorn's world-class portfolio of brands is a privilege for us, and we are honored to accept this award," says Chris Conrad, Senior Vice President of Wine at Martignetti Companies. "We recognize the hard work of our Martignetti sales team in attaining this achievement, along with the incredible support from our customers and Duckhorn team that have made this possible."
Duckhorn's ad recognizing Martignetti Companies among its top distributors, appears in the November 30, 2019, issue of Wine Spectator.