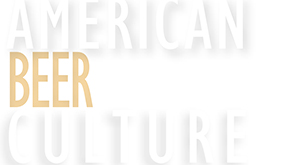 DESPITE its relative late start compared to other great brewing nations, America has quickly, over the course of thirty years, become one of the world's pre-eminent brewing countries. Mixing a healthy respect for traditional practices with a New World curiosity for experimentation – bundled together with passion for their craft – American brewers have made this the best place to be
if you are a lover of good beer.
It is now beyond question that American brewers can compete with the best craftsmen of Germany, Ireland, Britain, the Czech Republic, and beyond. And nowhere in the world will you encounter such a diverse selection of flavorful beers, born of hundreds of historic and newfangled styles. Americans no longer have to board planes to travel abroad in search of better beer offerings. In an unusual historical reversal, foreign beer lovers now dream of traveling here to visit our breweries and patronize our brewpubs.
In many ways, this country has developed into a saving grace for many of the world's endangered beer styles. In the past thirty years, it has given shelter to many moribund styles, from porter to pale ale, imperial stout to barley wine. In retrospect, American brewers perhaps seemed the least likely to serve as saviors of anything related to beer. Ensconced in a country with little to no existing native beer culture, they looked abroad to understand the essence and true character of beer – drawning inspiration from foreign brewers near and far, dissecting their popularity, studying their charms and extracting the vital characters of their signature offerings.
In all the time that small American brewers have undertaken their studies of the Europeans, in recent years a curious thing has transpired.
In a world dominated by dizzying degrees of brewery mergers and acquisitions, these once proud leaders now tremble before their futures. As corporations continue their conglomerative efforts, fewer and fewer iconic foreign brands remain in the hands of their original owners. Before its purchase of Anheuser-Busch, InBev alone purchased a controlling stake in hundreds of beer brands, including Stella Artois, Hoegaarden, Labatt, Boddingtons, Beck's, Franziskaner, Lowenbrau, and Spaten. The Diageo concern also scooped up several classic brands, including Red Stripe, Guinness, Harp, and Smithwick's.
As American craft beer started to rise, and "our" beer culture began to develop, our European brethren started watching their own beer histories evaporate before their very eyes. Pints of Guinness lightened in color from opaque black to ruby red, Stella Artois became the world's foremost Belgian beer, and the world's biggest breweries became even more inbred. Beer drinkers around the world are still assaulted on a daily basis with the various marketing canards suggesting that drinking a particular foreign brand is an exotic experience akin to visiting that nation's beer joints, but in the end, these prefabricated experiences feel much like an airport version of television's "Cheers" bar.
That is the unusual thing about beer culture – it cannot be recreated or faked. It remains an organic and fragile thing, a living experience that is easily suffocated if not cultivated under just the right conditions. And while many of the world's iconic brewing nations continue to experience a downward shift in consumer interest in their traditional beers, many still retain a vibrant beer culture. My handy dictionary defines 'culture' as a set of values or social conventions associated with a particular field, activity or group characteristic.
When applied to beer, it describes the practice of integrating beer into every day life. This does not mean that Europeans sneak sips during business meetings or church services. They instead have long respected beer and recognized its role as an everyday beverage, giving it a spot at the table – be it lunch, dinner, or just a mid-day break with pals.
Foreign visitors often get to experience this beer culture first-hand, whether in a quiet Belgian café or at a shared community table in a Munich beer garden. Beer has not enjoyed such a role in American life for a long time, if ever. Dating from the earliest days of our nation, continuing through the anti-saloon campaign times, and existing to this day in the form of neo-Prohibitionists, our populace is often taught to fear alcohol instead of respect it. We lock our beer, wine and spirits away from young people and cultivate a forbidden fruit phenomenon with their relationships to alcohol. Yet when we travel abroad we see societies that maturely manage alcohol without resorting to scare tactics.
The unusual confluence of this grown-up relationship with alcohol and the decline of its breweries has led to a unique opportunity for American brewers. For that country which has never possessed much of a distinct brewing heritage, America has now taken a leading role in exporting its new take on beer to the rest of the world. With the help of the federal government and brewing trade groups, enterprising brewers now send more than tens of thousands of barrels a year of their flavorful and unusual beers to more than a dozen countries in Europe and Asia. If you visit bars from Copenhagen to Tokyo, you may be struck not by the lack of local flavorful beers but by the surprising frequency of American craft brands. Alongside bottles of Carlsberg and Kirin, you can now find Brooklyn Lager, Great Divide's Oak Aged Yeti, and Port Brewing specialty releases.
In these topsy turvy times, American brewers are hoping that they can sweep to the aid of their inspirational icons. They have started plying their trades abroad – in Indonesia, Denmark, Japan, and beyond, helping to expose the world to the new American way of thinking about beer. And while this growing sphere of influence is great news for small American craft brewers, this expansion has resulted in an unexpected identity crisis for the world's richest brewing nations. In a reversal of history, American craft brewers have inspired a new generation of foreign brewers in places such as Scotland, Italy, Scandinavia and Australia, to start their own breweries based on American models. When combined with an emerging generation of global beer geeks, including many rabid European beer raters, and a modest but growing international market for big-flavored American beers has developed.
And while it is good news that beer drinkers in countries long dominated by prosaic lager brewers have started to see new beers appear on their store shelves, it remains to be seen whether America will ever learn to truly embrace the traditional beer cultures of more alcohol-friendly nations.
The more than 3OOO craft breweries operating in the United States today account for millions of barrels of beer and contribute billions to to the economy. Through the measured growth programs of craft brewers, consumers can embrace fresh, clean and well-constructed beers in all parts of the nation. As new generations of drinkers grow up in a world where craft beer is omnipresent, where Samuel Adams has seemingly always existed, craft brewers will hopefully have an easier time connecting with consumers over the values of their flavorful products versus those of the larger brewing concerns. With craft beer experiencing consistent growth and interest among all age groups, the future is abuzz with hope and optimism for craft brewers.
I once wrote that beer was the Rodney Dangerfield of the beverage world – never getting any respect. Since that time, beer has found itself in the pages of the new york times and the the new yorker, on morning and evening television, and in an ever increasing number of high-end food establishments, all with glowing reviews. And while things are far from perfect, beer is finally getting some of the respect that it deserves.
Mr. Dangerfield would be proud. Beer possesses egalitarian charms unmatched by other beverage alcohols and it remains uniquely capable of bringing people together without pretense. Considering its storied history, rich traditions, and the boundless energy and passion of modern brewers, beer still experiences slights at the hands of wine and spirits drinkers. Battered by stereotypes and a near-constant volley of harmful and demeaning television advertisements, American beer has spent the last decade trying to improve its rundown reputation. Even larger breweries now recognize the folly of their ways and are paying a price for beating up the name of beer. Taking a cue from smaller craft brewers, the big breweries have largely abandoned their lampoon-style ad campaigns in favor of focusing on the quality and flavors of the beers they produce.
They have even gone so far as to dedicate substantial resources to developing and promoting their own faux-craft brands.
With the growing success of thousands of dedicated craft brewers, the American beer scene is experiencing a true renaissance. From a few dozen brands twenty years ago to thousands today, passionate craft brewers are converting new legions to their cause of better beer each day, in bars and stores throughout the country. Where you once had to hunt for better beers, they now appear in even the least likely of locations. From airport bars to American Legion halls, craft beers are slowly making inroads and charming their way into new locations with their stories of quality ingredients and dedication to full-flavored beers.
These noble warriors have an easy asset on their side, a beverage able to break down barriers between people and to simplify a complex world for a few minutes or hours. Too often beer fans feel compelled to compare their favored beverage, through a fit of insecurity, to that of wine.
To be sure, beer is an incredibly expressive drink and offers flavor opportunities in excess of what wine can likely offer. Whereas every wine tastes like wine, not every beer tastes like beer. Removed from the restraints of terroir, beer benefits from the sweeping taste palette unique to each brewer, individuals who are capable of mimicking nearly every flavor and aroma found in nature. From an iced tea knockoff to finely ground espresso and the keenest cognac, modern craft beer dominates the flavor wheel
like no other beverage can.
Away from its funky, experimental angle, beer is also remarkable for its near-complete lack of pretense and airs. Be handed a wine list in a nice restaurant and you can instantly feel the pressure start to build.
Despite the growing fascination with beer, ordering a pint will never be as nerve-racking as selecting a glass of wine or as daunting as deciding which bottle to tote along to a party. The accessibility and familiarity of beer are both its advantage and its curse, resulting in a lack of seriousness and respect.
The American beer scene has exploded in the past five years, with the market doubling the number of breweries in this country. There are now more than 2OOO breweries in planning and of all sizes. Some are tiny one or two barrel nano operations while others brew 😯 or 1oo barrels at a time, an amount nearly unthinkable a decade ago. After years of experimentation, American craft brewers have settled into more familiar patterns, such as seeking to maintain the wildfire growth of the India Pale Ale style, which now accounts for more than 25 percent of craft beer sales.
While bad beer exists, even in developed markets such as Boston, many of these new breweries are making solid to excellent beer and deserve the attention of consumers and the industry alike. Sorting through the bevy of new brands can seem daunting at times to be sure. But it is important for bar and package store owners to keep abreast of new releases and to make sure to serve or sell only the best brands. With more than 3OOO breweries in operation, there is not enough shelf space for every brand.
You can do your consumers a favor by making sure to taste and know the brands you are selling in this hot market.