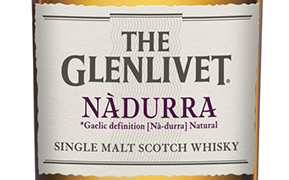 The Glenlivet Introduces New Expression

The Glenlivet has introduced its next expression in the Nadurra range: The Glenlivet Nadurra Oloroso. This new product is part of The Glenlivet's strategy to build on its strong development in the growing single malt whisky market.
The Glenlivet Nadurra Oloroso is matured solely in ex-sherry casks and reveals rich, distinctive dried fruit aromas, warm spices, and notes of cinnamon and licorice.
"We are always looking for ways to offer our customers new and innovative choices of drink," said Wayne Hartunian, Vice President, Scotch and Cognac, Pernod Ricard USA. "This addition to the Nadurra range will provide whisky connoisseurs with unique flavors and aromas, ensuring that we can bring them an enjoyable experience."
The entire Nadurra range from The Glenlivet is crafted in small batches using traditional production methods that capture the tradition of The Glenlivet founder George Smith's distillery. As a nod to the skillful traditions of whisky making at The Glenlivet, all expressions in the Nadurra range are bottled without chill-filtration, offering the additional complexity, body and texture of a whisky that has just been drawn from the cask. Refreshed packaging demonstrates the nature-like essence of the brand through prominent batch number and cask-type stamps, an artisanal typeface, an emphasis on the Gaelic translation of Nadurra, which means natural in Gaelic, and a distinctive finish.
The Glenlivet Nadurra Oloroso Cask Strength will be released in the U.S., beginning this month. It is supported by a new cask strength edition of this expression, at a suggested retail price of $79.
"This new expression is indicative of our commitment to producing the very best whisky in the world," Hartunian said. "We are certain that our loyal customers will be pleased with this new offerings, as the Nadurra range has always been a favorite of whisky aficionados. We are confident that these two new expressions will follow suit."