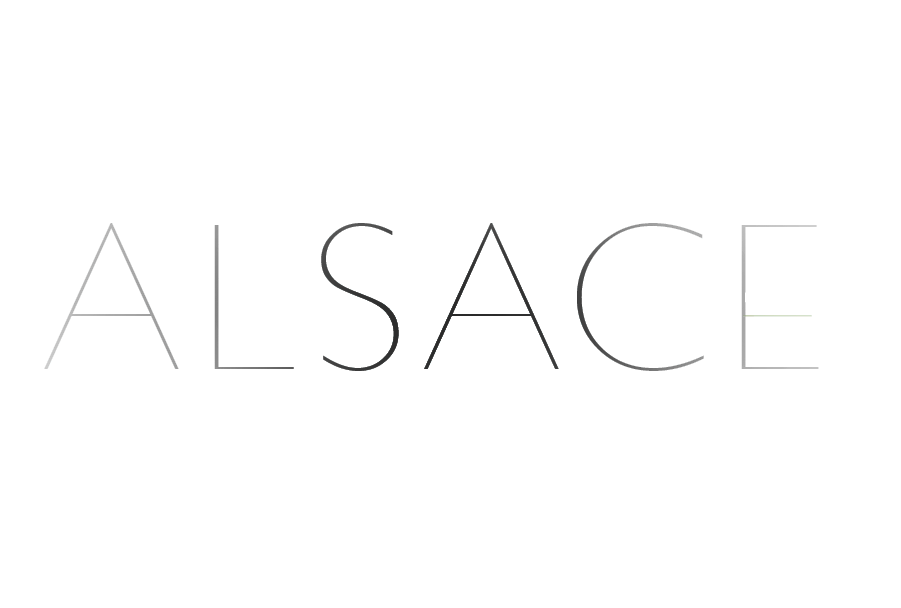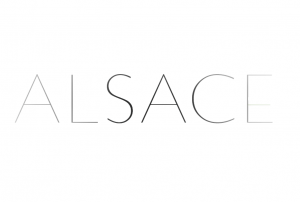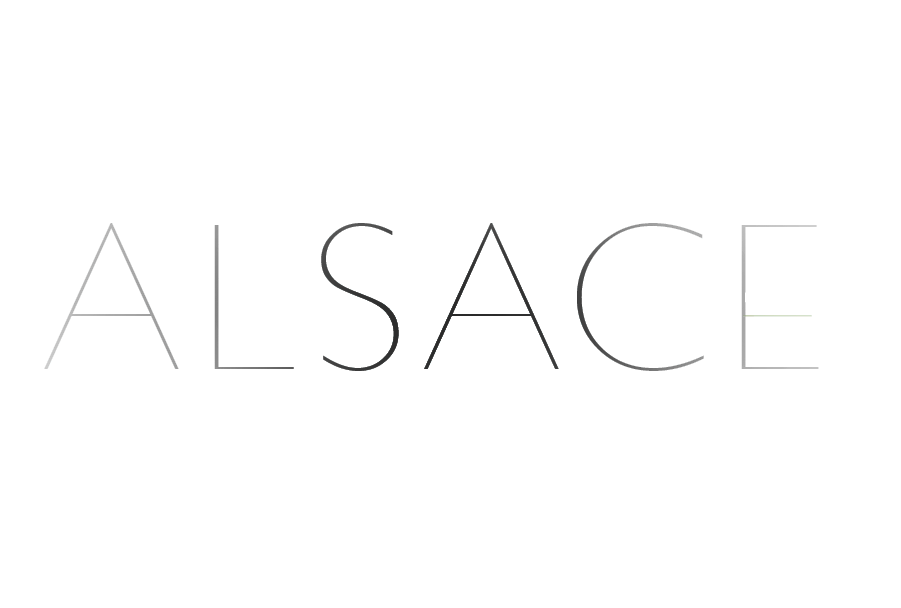 Comparative blind tastings I've conducted over the years of wines from Alsace invariably reinforce my impression of their excellence, in line with my habit of ordering wines from unknown producers virtually at random in restaurants. In fact, there's no bigger disconnect in my mind between a classic wine region and its general invisibility than Alsace.
The reason for this is certainly not because the wines are difficult to understand: unique among French regions, Alsace identifies grape varieties prominently on the label and there are just three AOC's (Alsace, Alsace Grand Cru and Cremant d'Alsace), rather than dozens or hundreds. Pure and delineated in flavor, made from hand-harvested grapes, unoaked, with the capacity to age for decades – these are white wines that should be discussed in the same breath as the finest Burgundies or German Rieslings. Perhaps the category has not been marketed as effectively as it could be, or US consumers are perplexed by the alternating dryness and sweetness of the same wines depending on the vintage, but whatever the cause, Alsatian wines deserve a greater presence and "share of palate" than they currently enjoy.
Some of the reasons that they are so unique relate directly to the region's geology, the origin and composition of its diverse soils and its unusually dry climate. Alsace's vineyards were once contiguous with, and at the same mountainous elevation as, Germany's Black Forest to the east. They are now sheltered from most precipitation because millions of years ago a collision of continental plates caused the region's valley floor to collapse, creating fault lines and depressing the land from as high as 5OOO to between 3OO to 7OO feet. Nestled in the shadow of the Vosges Mountains to the west, Alsace today is effectively protected from oceanic rains during most of the growing season; while average temperatures are quite cool, this position between two mountain formations make Alsace France's driest region.
A recent trip there helped me further understand the diversity of its vinous riches through the lens of two producers with impeccable standards but very different approaches and philosophies. Domaine Zind-Humbrecht is a terroir-based 1OO acre Biodynamic estate (since 1997) which bottles a number of Grand Crus and makes an average of about 15,OOO cases per year, while Hugel & Fils is a venerable negociant house that owns about 75 acres of vineyards (including some in Grand Cru's which it bottles separately but does not identify as such) and makes a bit over 1OO,OOO annually. Whereas Zind-Humbrecht employs a labelling system (grading each wine on a scale of 1 to 5) to identify relative dryness or sweetness as a guide to consumers, Hugel produces only dry wines, with the sole exception wines designated as Late Harvest (either Vendanges Tardives or Selections de Grain Nobles). Finally, Jean Frederick Hugel is the 13th generation of his family in the wine production business, while Oliver Humbrecht is the son of the Domaine's founder, and his family also goes back twelve generations in grape-growing, they only began making and selling wine commercially in 1959.
What follows are impressions of some of the outstanding wines each producer makes within the various categories.
SYLVANER
Hugel 2O12
In an underappreciated region, this grape may make the least heralded varietal wine of all, yet in the right hands it is invariably outstanding. Hugel is one of the right hands. 2O12 was a classic Alsace vintage, with little overripeness (unlike 2O11) and not much late harvest wine either because of uncharacteristic rain at the end of the season. This wine shows the virtues of the grape to a tee: crisp and citrusy, with a green savory edge, racy minerality and fine edgy acidity.
PINOT BLANC
Hugel Cuvee les Amours 2O11
As is common practice, this is half Pinot Blanc and half Auxerrois – a grape that is slightly richer and spicier. It has a creamy texture and lightly vegetal, vanilla, wax bean aroma, with gentle flavors of peach and apple. This does exactly what Pinot Blanc is supposed to do: set the stage for more dramatic wines to follow.
Domaine Zind-Humbrecht 2O12
This is harvested from a combination of Auxerrois from the red iron and limestone soils of Rotenberg (imparting ripeness and fruit) and Pinot Blanc from darker gravelly soils at the Herrenweg vineyard within view of the winery in Turckheim (which contributes freshness and acidity). Two-thirds Auxerrois, it is lush and ripe with a spicy mineral-like palate impression and lingering aftertaste that reflects the leaner fruit profile of the vintage.
MUSCAT
Domaine Zind-Humbrecht Herrenweg 2OO7
Interestingly enough, Muscat is one of only four grapes (the others being Riesling, Gewurztraminer and Pinot Gris) to qualify for Grand Cru status. Among the first grapes to ripen, it is fuller and made in a dry style. It is actually a blend of two different grapes, just like Pinot Blanc: Muscat d'Alsace (another name for Muscat a Petits Grains)and Muscat Ottonel (a heartier variety created from crossing Chasselas with Muscat de Saumur). This is virtually all Muscat d'Alsace. Herrenweg, in the village of Turckheim, is "the soldier's road" (it was on the path of the Crusaders) and the parcel where this Muscat grows has a darker, richer soil. At seven years of age, it shows the variety's familiar enticing perfume, but it is one of the most unctuous and creamy examples I have ever tasted – dry but with soft apricot and pear notes.
RIESLING
Domaine Zind-Humbrecht Clos Hauserer 2O11
As it does in Germany, Riesling takes pride of place in Alsace. This is from a 3 acre walled-in monopole at the foot of Grand Cru Hengst in Wintzenheim. From a warm site, it is brilliantly floral, bone dry, with a lemony, ripe apple flavor, and undertones of white pepper, chamomile tea and chalk. A great candidate for the cellar!
Domaine Zind-Humbrecht Clos Windsbuhl 2O11
Located atop the village of Hunawihr, Windsbuhl was first mentioned in 1324; it later became a Hapsburg hunting lodge and has only changed ownership five times in its history. The 14 acre Clos (Zind-Humbrecht's largest single vineyard site) makes later harvested Riesling from its south to southeast facing slopes that is quite a contrast with the Hauserer: less acidic and more exotic because the grapes enjoy extra time on the vine. With smoky apple and rich pear notes, it is super spicy and mineral-like, with a bit of carbon dioxide at this infant stage of its long evolution to provide freshness.
Hugel Jubilee 2OO7
This wine perfectly illustrates the Hugel philosophy of not using Grand Cru designations. Originating from 1OO% Schoenenberg grapes (a vineyard that many consider the finest Grand Cru for Riesling of all, and the first one of the current 51 classified back in 1975), this has an engaging aroma of tarte tatin, ultra-ripe peach, strawberry and cinnamon. It is beautifully layered, rich and ripe. Why don't they use "Grand Cru" on the label if it qualifies? Hugel's contention is that the system became overly politicized and therefore diluted. The Grand Crus are several times larger than they were historically, so it's the size (some vineyards are well over 1OO acres) that they have problems with, not whether the core of the sites qualify as Grand Cru.
Domaine Zind-Humbrecht Grand Cru Brand Vieilles Vignes 2O1O
Floral, lush and with a pineapple honey like palate impression, but with great balancing lemon, this is a sweeter Riesling that has been dramatically influenced by Botrytis. Brand (which means "fire") is a due-south facing site composed of old weathered granite and silty coarse sand that gets direct sun for a good part of the day during the growing season. Despite 15 to 2O% botrytis, these 6O-year-old Riesling vines produce an impeccably balanced wine with a combination of searing acid and complex minerality that together will allow it to age for a very long time.
PINOT GRIS
Domaine Zind-Humbrecht Grand Cru Rangen 2O11
Ultra full bodied (15% alcohol) and bone dry, this release shows the smoky side of the grape, which is typical of this vineyard. The grape's skin is pink, and in fact, not that long ago, was made as a pink wine. Though somewhat less aromatic than Riesling and Gewurztraminer, it nevertheless has strong, spicy, honeyed aromas, and is certainly rich compared to Pinot Gris from elsewhere. This wine has massive spice, with mint, pear and intense flavor concentration.
Domaine Zind-Humbrecht Clos Jebsal Selections de Grains Nobles 2OO7
Medium gold in color with well over 2OO grams of sugar, this luscious and stunning wine is redolent of pineapple, orange marmalade and clover honey. With the texture of rich butterscotch and a lingering mineral succulence, it is a near perfect dessert wine that will also evolve for decades.
Domaine Zind-Humbrecht Clos Windsbuhl Selections de Grains Nobles 2O1O
As amazing as the above tastes, this is even better. Just 7.5% alcohol, it has 26O grams per liter of sugar! Aromas of honey cake, poached pears and delicate flower petal scents, it has a rich, honeyed opulence on the palate, and a super long finish reinforced by the brilliant lemony, butterscotch notes.
GEWURZTRAMINER
Hugel 2O12
The grape with the most relentless personality, no one's neutral about Gewürztraminer. Its pungent aromas and dramatic flavors engender either passion or disdain. The Gewürztraminer is traditionally planted in the most gravelly, driest part of the valley floor location, as it is a grape variety that needs a certain amount of heat to be able to ripen properly. Gravely soils are well drained, warm, usually quite deep, but poor in organic matter and minerals (low clay content).
In this kind of soil, the Gewürztraminer will express strong varietal characters and less minerals or spicy aromas. This cuvèe is flamboyantly perfumed with peppermint, golden raisin, white pepper, and intense lychee floral scents. On the palate it's a bit lighter than previous vintages (again due to the cooler weather in 2O12) but classically spicy, mellow and anise-accented.
Domaine Zind-Humbrecht Herrenweg de Turckheim 2OO4
Made from 4O- to 5O-year-old vines from gravelly clay soils of the Herrenweg, this is a mature, very ripe, highly aromatic Gewürztraminer, which exudes exotic lychee, sweet pea and smoky flavors. Very full bodied, almost unctuous, but quite dry with a fresh juiciness and lingering spice finish.
Hugel Vendange Tardive 2OO5
Medium deep gold, with dizzying honey and mandarin aromas, a hint of orange peel on the palate, and marmalade, crème brulee notes that are lush and velvety. Interestingly, this spectacular wine was made entirely with non-botrytis effected grapes that were ripened quite late in the season, what the French call "sur-maturite". It is spectacular and will live to develop for decades.