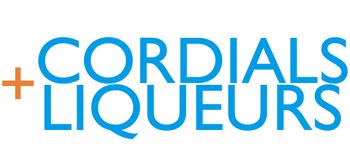 While technically, both domestic and import numbers were collectively down this year, I'd be surprised if too much sleep was being lost over it. Behind only vodka and rum, the Cordials+Liqueurs category continues to soar, thanks in part to consumers' on-going passion for home mixing and the versatility the category offers. This year I'll wax poetic, read the tea leaves and trip the light fantastic with brand managers, store owners and mixologists about the celebrated brands and some of the newest arrivals into the cordials and liqueurs lexicon.
DEKUYPER SIMPLIFIES THEIR DESIGN AND MAKES AN ON-LINE SPLASH
The DeKuyper stable of flavors continues its reign as the number one domestic brand. Anne Cyron, Senior Director, Cordials and Rums for Beam Global, filled me on the latest happenings. "This year, in an effort to reaffirm the DeKuyper commitment to simplifying the liqueurs category and the consumer shopping experience, we will be removing the names of the five families (i.e.: Luscious, Pucker, Signature, and Brandy) and prominently feature the flavor name and usage on the bottle." Cyron said the goal is to make it easier for consumers to find the flavors they're looking for and know immediately how each product should be used. "The DeKuyper logo and flavor names are prominently featured on our new face and neck labels and we have also added cocktail suggestions and easy-to-understand glassware indicators on the label," says Cyron.
Lemon Drop, Alabama Slammer and Sex on the Beach were the new flavors rolled out in 2OO9 as part of the DeKuyper Ready-to-Drink Shots product line. Not unlike several other brands, DeKuyper remains focused on educating on-premise and at home novice mixologists. This past August DeKuyper launched mixmastersusa.com, a first-of-its-kind website designed and created by bartenders for bartenders. I spent some time on it and it's definitely worth checking out. "The trailblazing online community allows bartenders to create profiles, 'follow' one another and download widgets and applications that focus on relevant, up-to-date information on bartending and the spirits industry," says Cyron. At the time of this writing, DeKuyper was just about to launch a Facebook fan page.
HIRAM WALKER'S MINI-MOJITO AND THE TRIPLE SEC CHALLENGE
Hiram Walker has kept a pretty even keel for the past three years – maintaining its place in the top three in the Domestics category. Marketing Director Juli Falkoff checked in with the latest news. "At the beginning of October we re-launched Pumpkin Spice and Gingerbread liqueurs, two limited edition seasonal items we're very proud of." Falkoff says it's the third year for both Gingerbread and Pumpkin Spice and both continue to perform well. A new campaign for the brand is a little something called the Mini-Mojito. "We thought about the basic ingredients in a Mojito – rum, sugar, mint, and lime – and we simplified them to make a mini drink that plays on the same flavors." A Mini-Mojito is one part chilled Peppermint Schnapps followed by a bite of a sugar-dipped lime wedge. "It's beginning to catch on in the on-premise in a few of our key markets," says Falkoff.
Hiram Walker also recently put their Triple Sec to the test with the Triple Sec Challenge. "We invited some trusted members of the blogging community to do a blind taste test with Hiram Walker Triple Sec and a number of premium triple secs that are 3 to 4 times the price. We vowed to publish the results whatever they were, and they ended up being incredibly favorable. You can read the tasters' reviews at hiramwalker.com," notes Falkoff. "Consumers are realizing that if they can't taste the difference between Hiram Walker Triple Sec and a more expensive triple sec in a margarita, they might as well save the $2O on the bottle and put that money to better use."
KAHLÚA LOOKS TO GAIN GROUND
Kahlúa is like the Timex watch that takes a licking and keeps on ticking. Although sales have been slightly off for the last few years, the brand is still in the top three in the imports category. But rather than harping on the decline, Brand Manager Andy Nash and I talked about the new Kahlúa Crème and how the relationship between Kahlúa and coffee is an unstoppable force. Kahlúa Crème launched in October; I asked him what precipitated its creation. "We took a good look at the brand and saw that a lot of our consumers like to drink regular Kahlúa with cream or milk, so part of it was saying let's give consumers what they like and give it to them in a slightly more convenient format." And so, after assembling a new team at Pernod Ricard USA to handle it, samples were tested and the end result is the Limited Edition Kahlúa Crème. Nash says that the team built upon the success of 2OO8's highly successful ready-to-drink Kahlúa Holiday Nog, also a limited edition release. "It had a very strong response from retailers and consumers because it was the right product at the right time and retailers really got behind that and put stacks of it on the floor and that worked really well." Nash said that gave them all the confidence they needed to go forward with the Crème. Nash also clarified "limited release" saying: "We've limited the amount of cases that we have and the intention is this product is available just through the holidays and that's it. Limited Editions tend to get the consumers attention and get them into the mindset of picking this up now versus next time they're in the store or in a week's time or whenever."
Over the past few years, Kahlúa has launched the three flavor variations of Hazelnut, French Vanilla and most recently Mocha. Nash offers an update. "Our flavors business overall is very healthy and has grown double-digits. Mocha and French Vanilla are kind of neck-and-neck in performance and then the Hazelnut is just behind those two."
Nash says that, overall, business is good and those three flavors are all part of Kahlúa's long term plans. He also says the brand's "Explore Your Curiosity" campaign is moving forward as well as additional advertising investments. "We'll be adding two new TV ads and upping our weight on TV by 5O% over what we did last year. On the print side, there's a full national campaign." Nash says the print focus will be on some of the classic Kahlúa cocktails like The White Russian, Kahlúa and Club Soda and Kahlúa Ice Coffee. "We're making sure that we're showing drinks that look very appealing and very refreshing." Nash also says that as the country continues its economic recovery, Kahlúa remains optimistic. "We trailed off a little bit at the start of the year because I think that was when the economy was at its worse and everyone's checking the Dow, checking their bank balances – if their bank was still in business. Across the industry there's been a couple of little wobbles this year but the overall trend for Kahlúa is very positive." In terms of the brand's connection with coffee, Nash spells it out.
"Take a look around and see the campaign that Dunkin' Donuts is doing, the work that Starbucks is doing, the work that McDonalds is doing, and just the general interest in coffee. People love coffee and we're the number one coffee liqueur for a reason–we're made from it. It's very much in the consumer consciousness." From a consumption standpoint, Nash says off-premise is key: "We've seen a shift in the last year or so with more consumers willing to play bartender at home."
THE MOMENTUM OF BAILEYS
Last year marks four consecutive years of growth for Baileys and a check-in with Bill Topf, Vice-President of Gins & Liqueurs at Diageo reveals why. "We have a very engaged sales force that is behind the brand as much as we are. They do a great job of driving our presence in the on- and off-premise and we believe our creative communications really resonate with our consumers and helps keep Baileys top of mind for them." Baileys has recently forayed in the coffee arena and Topf says so far so good." Baileys with a Hint of Coffee Liqueur has been a great addition to the brand's Irish Crème family. This variant continues to gain distribution in the on- and off-premise," notes Topf. Shifting gears, I asked about online social media outlets and where Baileys stands with them. "The first Bailey's Facebook page was actually started by an adoring fan. Similarly, we've seen significant Twitter traffic about Baileys from consumers who love the product. We welcome such forums for people to express their interest in the brand and share difference cocktail recipes, etc.," says Topf. Without giving anything away, Topf does seem to allude that we can expect something in 2O1O. "It's no surprise we can't reveal what we're working on next, but we're confident consumers will find it as delicious as the Original Irish Cream and the coffee, mint and caramel flavors that have recently joined the family.
CAFÉ BOHÊME COFFEE CRÈME LIQUEUR
This liqueur was launched in select cities during the fall of 2OO7 and became available nationally in 2OO8. I asked Brand Manager Tina Fabiano from the Kobrand Corporation how things have gone over the past year. "As is common to the entire liquor industry, the difficult economic realities we face has had some impact on Café Bohême overall, but in Massachusetts, the brand continues to be very well received because of its unique taste profile." Fabiano further explains. "Café Bohême is noticeably smoother because it is vodka based . . . five times distilled premium French vodka at that. It's not overly sweet or cloying." Taking a phrase from the Star Trek Borg characters, Fabiano says that "Resistence is futile", adding that the brand continues to gain traction. And, although you can't judge a book by its cover, the Café Bohême bottle, featuring a street scene of Paris in the 192Os, certainly doesn't hurt," says Fabiano. Demographically speaking, Fabiano casts a wide net and then zeroes in. "While Café Bohême drinkers cover a fairly broad spectrum of premium spirits consumers . . . those who drink imported cream products and imported liqueurs are among our core customers." She adds, "Our most popular cocktail is the Espresso Martini: Café Bohême with premium vodka shaken with ice, strained and served in a martini glass with three coffee beans." According to Fabiano it's a featured cocktail in and around Boston. "It has been especially well received with listings at several restaurants and lounges including Kennedy's, Legal Test Kitchen, Sage, and Indian Ridge Country Club."
A TRIO OF TASTES
Disaronno, Drambuie and B&B/Benedictine – three birds were covered with one stone by the name of Celio Romanach, Vice-President, Brand Managing Director at Bacardi USA. Disaronno, Drambuie and Benedictine are all European, all have a rich history and all are cornerstones of the classic cocktail vernacular. We began with Disaronno, the premiere amaretto and a personal favorite of mine. I did however need a little clarification about the name because I still referred to it as "Amaretto Disaronno". Romanach clued me in. "What's happened over the years is that there's been a lot of cheater brands that have come into the market, many of them being somewhat inexpensive, many of them not really Italian but they use the general amaretto formulation – or at least what legally is required for amaretto and they come in at the very low end." He adds that over the past ten years, Disaronno has been de-emphasizing amaretto which is the generic term that applies to the whole category and really focusing on the name Disaronno. "The name of the brand is just Disaronno. Nothing else," states Romanach. I confessed that I didn't even know what the other amaretto brands were but they sounded like "cheap in a bottle," my twist on the Disaronno catch-phrase "Chic in a Bottle".
QUEER EYE FOR THE DISARONNO
"Disaronno has been very savvy about utilization of modern media," explains Romanach. It was one of the first brands that started advertising on television in the early 2OOOs. The brand also got a huge boost from the TV show Queer Eye for the Straight Guy. "That was one of the first reality shows and Disaronno was the featured brand in that show," recalls Romanach. "When the show first started nobody knew that it was going to be a phenomenon. It wasn't a big deal but then as the show became really big, Disaronno was getting to all these households and a lot of people discovered it and the brand got a big lift."
DRAMBUIE GETS A FACELIFT
Say goodbye to the short, brown, squat bottle with the red cap because Drambuie has updated their packaging essentially for the first time ever. Part of the reason behind the change is that Drambuie is trying to appeal to younger consumers and the redesign is one way to reach them. Romanach also points to the vital role of bartenders in keeping old brands relevant. "These mixologists that have really created this cocktail culture which you've seen over the last few years, the brands that they like to experiment and to play with, many of them are these classic liqueurs and you're seeing quite a bit of rebirth at the on-premise. These are the brands that put cocktailing on the map, in many cases over a hundred years ago." He gives the example of the Rusty Nail. "You look at any cocktail book whether it was printed in 192O or in 2OO9 and the Rusty Nail is going to be there which is just the simple Drambuie and Scotch." Romanach says that the Sidecar, which uses B&B, is another comeback cocktail.
HAPPY ANNIVERSARY, BENEDICTINE
5OO Year Anniversaries don't exactly grow on trees so it comes as no surprise that Benedictine is pulling out all the stops to celebrate theirs. It's interesting, however, to note that although internationally it far outsells B&B, here in the United States B&B is king. In 1931 a bartender at The 21 Club in New York blended Benedictine and Brandy and it was such a hit that the Benedictine Company decided to bottle it. Never mind that this was during prohibition. "It's a very unique product to the US. If you go to the rest of the world, the product that you'll see is just Benedictine. So B&B in some ways is a very American liqueur," notes Romanach.
"In 2O1O, the 5OOth anniversary of Benedictine is going to be huge. We're at the final stages of building a global platform around that," says Romanach. The palace – and full-line distillery – built by Alexander LeGrand in Fécamp is a sight to behold and it is here where he essentially commercialized the Benedictine formula starting in the 18OOs. Every bottle of Benedictine and B&B is still made and bottled there. Digging even deeper back, Romanach explains that it was a Benedictine monk who first created the formula back in 151O. "We're going to built quite a bit of excitement around these historical facts for 2O1O." As for the market here at home, Romanach gives high marks. "Massachusetts is a very big cordials and liqueurs market and historically always has been." He points to the European influence and the fact that we have (like it or not) liqueur weather saying, "Massachusetts is always a top ten market for just about any cordial or liqueur."
SOUTH OF THE BORDER SUCCESS FROM PATRON SPIRITS
Patrón XO Café launched in 1992 and Patrón Citrónge came a year later. Both are tequila based liqueurs from Patron Spirits and both continue to do incredibly well. Citrónge has seen steady growth for several years and last year grew by 2O%. Even more impressive XO Café, which was up by over 66%. John McDonnell, COO of Patron Spirits International, says that consumer desire for something special is the reason why. "Even in tough economic times, people still want to reward themselves with a good, high-quality drink." He goes on to say that the Patron XO Café is well-respected in the hospitality industry, specifically by bartenders and wait staff. "The Citrónge also enjoys the fruits of Patron's labors. Our national on-premise staff has done a tremendous job of securing it as the preferred orange liqueur in many casual dining accounts," says McDonnell.
Patron's online presence takes the form of their own social media site called The Patrón Social Club (patronsocialclub.com) where people can log on and learn about events, share information and read content generated by Patron's partners including Daily Candy and Thrillist. "Membership continues to grow, and feedback from our members has been extremely positive," notes McDonnell. He also comments on the permanency of the American love affair with cocktails. "Cocktail culture in the US is alive and well, and certainly in Massachusetts there are so many talented bartenders and mixologists creating some very unique cocktails."

THE SNAP OF GINGER DOMAINE DE CANTON
Domaine de Canton, the world's first super-premium ginger liqueur, infuses VSOP Cognac with rare baby ginger. But you probably already knew that. Since its launch in 2OO8, the brand has received nothing less than stellar reviews. Domaine de Canton's founder John Cooper says that 2OO9 has further cemented the brand's permanency. "I think consumers are a lot more aware of the brand this past year. Momentum has been building and my feeling is people are starting to understand we are not a trendy product, but a mainstay of bars and liquor cabinets." The brand also inspired mixologists via a $1O,OOO cocktail competition. "The competition is a lot of fun – the cocktails that professional bartenders come up with always impress me. For example, I remember last year tasting a clear, ginger Bloody Mary martini by Charles Steadman. I was amazed, it was so creative."
So how does Cooper himself best enjoy his creation? "I personally enjoy, a 5O/5O Domaine de Canton and Jack Daniels on the rocks." He goes on to say that the most popular Domaine De Canton drinks are on the rocks, with lime or a little lemon. He also cites the cooking applications of the ginger liqueur. "Eric Ripert has made some wonderful recipes for us." (Eric Ripert is a chef at Le Bernardin in Manhattan) Cooper left me with his closing remarks on what it takes to produce Domaine De Canton. "The most challenging aspect is making the product – it's 1OO% natural and we make it in small batches rather than continuous production. That means I go to France to oversee each batch mainly to ensure its consistency."
STËœGERMAIN HOT WEATHER BUT GOOD TIMES . . .
Robert Cooper, creator of the much adored StËœGermain elderflower liqueur, was all smiles during our conversation. StËœGermain recently won a Bon Appetit Hot 1O Award, given to individuals, companies and products setting new standards in food, drink, travel, and design. Here's a quote from a presenter at the awards ceremony. "This floral, well-balanced liqueur, developed by distiller Robert Cooper, has inspired the country's top cocktail experts. By sharing the product and recipes with some mixologists, StËœGermain brings flower power to the masses." Cooper was thrilled. "We were really surprised to be in such dynamic creative company and it was a real honor to be in the same room with such luminaries. It was definitely the biggest honor we've won."
We then got down to business and I asked Cooper about last spring's all important harvest of elderflowers. Along with the words "amazing" and "solid", he also shared the downside. "It didn't yield as much as we expected or anticipated. We had a little bit of adverse weather conditions that are always unexpected." Cooper explains that April showers typically lend themselves well to a bountiful harvest; however not when they're followed by unseasonably hot temperatures as they were this past growing season. Flowers blossom more quickly and the rush was on to get them to the distillery before they wilted.
"We were really going for a banner year in terms of total capacity and we fell short of our objective – but we still had a really good year," says Cooper. He also reveals the upside of the weather anomaly. "The 'O9 vintage, because of that very hot blossoming period, has more intensity, I would say kind of more fruity notes than past years, so that's a good thing." Cooper likens it to wine in that the hotter the season the more sugar you get. "The flavor is great, we're just not going to be able to make as much as we had hoped. Still, we're going to produce as much as, if not more, than last year." Moving from the harvest to the economy, Cooper was surprised that StËœGermain continues to do so well. "We were extremely concerned, we have a relatively high-priced product that's a delicacy, it's not a staple item and we've seen considerable growth. Our volume is up at least 5O% year over year from 2OO8 to 2OO9 in terms of depletions, and we feel really lucky that we've been growing in this environment." 

TAKE THIS JOB AND SHOVE IT – A TALE OF THE TWO BROTHERS WHO CAME UP WITH VEEV
The exotic Brazilian berry's taken flight as an ingredient with a pomegranate kind of star trajectory, and it was only a matter of time before someone would have the wisdom to take the açaí berry and put it into a liqueur. Brothers Carter and Courtney Reum ditched their Wall Street jobs and in 2OO7 launched VeeV – a liqueur distilled from Idaho grains and infused with açaí. It became available in Massachusetts this past summer. I asked Courtney Reum to tell me how VeeV went from just an idea to one of the hottest new spirits. "We were bitten by the entrepreneurial bug. Our whole premise with VeeV was that people were starting to drink less but drink better and also being more conscious about what they drink," says Reum. After creating the tagline "A Better Way to Drink", the brothers brainstormed to come up with just the right ingredient that would fulfill that promise and decided on açaí. "At the time when we came up with putting that into alcohol there were only 14 products across all of food and beverage with açaí. We thought it would be one of those next break out ingredients (which thankfully it has) so we decided to do it." Ten months later, they were in business and the first bottles were delivered. "We really had no direct alcohol industry experience; we just started down that path.
We started asking questions, started talking to people that we got put into contact with, and from there just kind of figured it out on our own." Reum also let his fingers do the clicking. "I always joke around that this brand is kind of the off-shoot of Google because when we wanted to find a distillery we Googled best distilleries in the US and started calling a few of them. When we wanted to find glass for a glass bottle we started Googling glass companies." So what's so special about VeeV? "I think the one thing that consumers love about VeeV is that is has a unique and hopefully favorable kind of taste profile on its own. I would say it's kind of the reason why it's a liqueur not a vodka because what we tried to do is add a little complexity so you can pour it over ice, you can do it with just soda, with ginger ale, and you already have a little more complicated taste profile," says Reum. He continues, "With flavored vodka you taste one flavor note start to finish and, depending on the brand, sometimes they can taste artificial. What we try to do with VeeV is add a few different flavor notes. You'll obviously taste the açaí but there are also small notes of prickly pear and acerola cherry." VeeV is moving full steam ahead with national ad campaigns and bartender education. The mission is clear: "We want to create a timeless, classic brand that, yes it's innovative, yes it's trendy right now, but we want it to be just as trendy and innovative when people look back years from now," says Reum.
MATHILDE LIQUEURS FIVE DIMENSIONS OF OOH-LA-LA
Mathilde Liqueurs are made with a 1OO-year-old French recipe and come in five flavors: Pear, Black Currant, Raspberry, Peach, and Orange. They launched in the US in 1999 and were initially found mostly in fine wine boutique shops. "At the time, very few bars or restaurants were using it because back then it wasn't a priority for them have that kind of product," says Guillaume Lamy, Vice-President North America for Cognac Ferrand. Mathilde is one of the company's brands. However, after Mathilde took off at the retail level, on-premise followed suit. The flavors have changed a bit since then. "At the time we had a coffee, anisette and a triple sec, so we were really experimenting on a lot of things," explains Lamy. Those three didn't fair as well as expected and were dropped. Then the Orange XO was introduced in 2OO2. So what's the most popular flavor? Lamy says it's the Mathilde Raspberry. "I think that most people are using it in kirs and they basically mix it with Champagne." Lamy says it does well in a margarita. He also mentions the Mathilde Pear. "Bartenders don't really have the choices out there for high quality pear liqueurs," notes Lamy. "Making a pear liqueur is very painful. It requires a lot of time, a lot of investment, and not everybody is willing to do that because the fruit is very fragile to work with."
"Target demographics right now are in two different channels. On the off-premise it's really very much women, 21-plus, that would buy Mathilde for kirs or flavored martinis, or mimosas," says Lamy. He also says that consumers enjoy it on top of chocolate cake and cheesecake. "There are a lot of different cooking things that you can do with Mathilde – desserts but also glazes and vinaigrettes." Lamy comments on some high-profile exposure the brand's flavors have received. "Martha Stewart sometimes cooks with Mathilde on TV and I also saw Emeril using it." As for on-premise consumption, Lamy says the appeal is broad and that bartenders have a fondness for the flavors. "Bartenders use them, it's more like a high-end ingredient for them. These guys that use fresh squeezed juice, no processed or canned juice, for them Mathilde is perfect because it's a 1OO% natural liqueur and it doesn't bring any kind of chemical or artificial flavor to the cocktail." Lamy wasn't kidding, because Mathilde Liqueurs does 6O% of their volume on-premise. Although Guillaume Lamy is French, he's lived in the US for many years now, including several in Boston. I asked him for some local intel on Mathilde; he cited two locations. "Craigie on Main [in Cambridge]. Bartender Tom Schlesinger is a fantastic mixologist – he uses the Orange XO in a great cocktail. There's another bar in Boston that uses a lot of it, The Beehive."
X-RATED FUSION LIQUEUR PRETTY IN PINK
Launched in 2OO5, X-Rated blends French vodka with exotic fruits resulting in a popular pink potion that the adams handbook says grew by 44% in 2OO8. Brand Manager Julie Galbraith filled me on how this happened. "The reason why Gerry Ruvo, the CEO of Skyy Spirits, decided to purchase this brand was he saw an opportunity in the marketplace for a women's beverage. There was really nothing out there that spoke directly to women and so we had this opportunity with X-Rated Fusion Liqueur to be the cocktail, the liqueur of choice for women out there," she explains. The secret of the brand's success has been trials and sampling. "The trial to conversion rate is really high with X-Rated and that has helped us to have loyal followers." Galbraith taught me a new term – not "demographic" but rather psychographic which speaks to how a person wants to feel on the inside, their mindset. "We have the younger women in their 2Os who are all about just getting together with their girlfriends and going out and having a really good time," says Galbraith. She says that older women with busy lives also cherish their "girl time". Galbraith also advises on how to consume X-Rated Fusion: "It's awesome just straight on the rocks. You can add a little soda or sparkling water or lemonade with it . . . you don't want to mask it." She does however add that it also mixes quite well with vodka, tequila or rum. Just in time for Valentine's Day, X-Rated Fusion Liqueur will be launching a program all around the Tongue Tied Cocktail. "The fun part of it is the garnish where we have a cherry in the cocktail but it's all about the cherry stem and putting it in your mouth and trying a knot in it," says Galbraith.
I had to wonder if Skyy Spirits was concerned with having a provocative name like X-Rated. Galbraith says they shared this concern and did their homework. "We've done a lot of consumer testing where you talk to women and you show them the bottle. Women, especially in the mind set of being together with girlfriends, liked it; they thought it was fun and flirty and naughty and all of those sort of risqué words and thoughts but without going to the lowest common denominator." Since their target consumer is of the female persuasion, they didn't need to worry about what the male response to the X-Rated name was, though Galbraith was certain they would have gotten a completely different answer.
KJ BAARON'S IN WORCESTER
Kathryn Krock, owner of KJ Baaron's Fine Wine & Spirits in Worcester schooled me in several brands that I was unfamiliar with while also chiming in on some of the new sensations and old big hitters. Krock said that her resident cocktail mixer Corey Bunnewith has done a lot with Domaine de Canton Ginger Liqueur. "He did a great cocktail with the Domaine de Canton and Woodchuck cider." Bunnewith also has done well with a champagne cocktail done with a pine needle liqueur. "That was delicious," said Krock. The spirit she's referring to is Zirbenz Stone Pine Liqueur of the Alps. We then moved from Europe to Mexico. "Patron XO Café Tequila Liqueur has done really, really well. People are drinking that straight, they're mixing it," says Krock. "That whole thing with tequila [and coffee liqueur] took off a long time ago and it kind of petered off a little, in my opinion, for our store, but people are coming back for certain ones like the Patron Café." Heading further south to St. Lucia brought us to another decadent sounding liqueur. "We did a huge thing with Castries Peanut Rum Crème. It's creamy, it's like a Baileys, it tastes like a peanut butter cup and it's been a homerun for us."
StËœGermain has been another huge success at KJ Barron's. "We do the StËœGermain cocktail with sparkling wine. People love that," says Krock. She also rattled off some other brands including Rothman & Winter Crème de Violette Liqueur. "We put that in with a little bit of sparkling wine and it's this very fragrant cocktail and it looks great because it has that purplish color," explains Krock. Amarula Cream Liqueur is another import that continues to perform. "It's a special fruit that the elephants get drunk off of when they eat it. I actually had that when I was in South Africa and then I brought it into the store. That's doing well, people love that," she says.
Krock notes that consumer interest in home mixology continues to drive the category. "People aren't afraid to make cocktails at home as opposed to serving it neat or on the rocks – they're all about mixing." She also says that the economy has actually had a really good effect on the package store industry because people aren't as interested in buying a drink that may set them back upwards of twelve dollars. "They'd rather buy the bottle and they're going to have it for however many pours they can get out of it. They still want to enjoy the finer things and it's expensive to go out and drink."
A FEW WORDS FROM Blanchard's IN ALLSTON
Store Manager Matt Arsenault started our chat on a demographic note. "At this particular location we service a wide range of people but a great majority are college students and people in their mid to late 2Os." Arsenault offered this detail because, although Blanchard's does sell its fair share of cordials, he says the category on the whole has slowed down. "Some of the standbys like Baileys and Kahlúa still do well but we've seen other brands slow down significantly." Sure, the economy is partially to blame, but Arsenault identified another culprit: "I think flavored vodkas in particular have taken a lot of the cordial business away." Arsenault also spoke of the high-end cocktail loving set in their early to mid 3Os who gave the category a boost. "Brands like StËœGermain and Domaine de Canton have done very well just on their own because they're unique and I think a lot of it too has to do with packaging on those items and the fact that it is sort of a luxury or an obscure type of liqueur."
Then of course there's the fabled brown-green elixir from Germany that LDA college students can't seem to get enough of: Jagermeister. The brand has been the number one import – and by a large margin – for most of this decade, and it seems to be recession proof. "Jagermeister is one of the few brands that has been steadily increasing for the last six or seven years. That's one of the few cordials that we've seen an increase on," says Arsenault, adding that, "Southern Comfort, generally speaking, has done very well for us and is still a very strong brand."
FROM STURBRIDGE, SWANSEA AND ATTLEBORO . . . YANKEE SPIRITS
Mike Cimini, President of Yankee Spirits says that the category of cordials and liqueurs has taken a hit and that may not change anytime soon. "The big ones are still the big ones; Kahlúa, and Jager, Baileys and Sambuca Romana. But . . . 2OO9 has not been a good year for that category for us versus 2OO8." Cimini also can't single out any new brands that have taken off. "We are outside the trends here and the trends need to be made on-premise before they can roll off-premise." He further explains that even in the on-premise venue, bars are struggling to keep their existing brands up to par.
Blanchard's Matt Arsenault wasn't the only person to point out that flavored vodkas have encroached into cordials and liqueurs territory. Cimini sees it happening at his stores as well. "The flavored vodka segment has to be taking a bite out of somewhere and it's not vodka. Vodkas are growing apples to apples even if you don't count the new flavors." Cimini says that younger cordials drinkers who have a propensity for sweetness may be drawn to some of the new flavored vodkas. "We don't carry the bubblegum vodka but we know that's been popular. Although there is a very legitimate market for it, it's also a market that we don't want to target."
GETTING A FEEL FOR FELT
I popped into FELT hours before the Saturday night throngs arrived and had a chat with bartender David Guiliano. Giuliano's been a Boston mixologist for many years and for the past two he's been at the Downtown Crossing nightclub mixing cocktails for the masses. I asked him to show me something of recent trendy favor and he produced a stylish perfume-esque looking bottle of NUVO. That's NUVO L'Esprit de Paris to be exact. It's a sparkling vodka liqueur created by Raphael Yakoby, the same person who came up with a little something called Hpnotiq. NUVO is a blend of premium triple distilled French vodka infused with French sparkling wine and natural fruit nectar. "It's a very nice bottle and I think it was meant to look like a perfume bottle," notes Guiliano. He says that typically he serves it with champagne but there are other options: "You could serve it in a martini glass or some people serve it like a Bellini." Guiliano says that once a product like this catches on, it can build upon itself. "If I get something in and I try it and get a good response from it, then if people are looking for something new I'll push it because I got a favorable response." FELT's cocktail menu boasts many tempting libations and I asked Guilano to narrow it down to the two best sellers. The honors went to the Boston Sidecar (Bacardi Light Rum, Hennessy Cognac, Triple Sec, fresh lemon juice) and the Best Effen Cocktail (Effen Vodka, Effen Black Cherry Vodka, amaretto, sloe gin, Southern Comfort, and Sierra Mist).
Other popular pours at FELT include Godiva Chocolate Liqueur, Patron XO Café, Patron Citrónge, Starbucks Coffee Liqueur, and Jagermeister. I couldn't resist asking what the current preferred Jagermeister format is. Guiliano said that along with the Jagerbomb, the other big Jager shot is made with peach schnapps and a splash of cranberry juice. But did it have a name? "We call that a Red Headed Slut," said Guilano hesitantly. That's when we moved from the risqué to the classic and I asked him if he mixes any of the classic cocktails. "Absolutely. We do a Gentlemen's Side Car with Hennessy Cognac, Grand Marnier, fresh squeezed lime, simple syrup, and sometimes with a sugar rim depending on how the client likes it." Frangelico on the rocks and the Raspberry Kamikaze made with Chambord are two others he points out. "Raspberry has always been a popular flavor that's never really gone away."
THE DAWNING OF A NEW DECADE
So is the cocktail shaker half-full or half-empty? And where is said shaker? In the hands of a mixologist or at home with a rookie cocktail mixer? We know the answer to that one is both. It will be interesting to see how the category of cordials and liqueurs plays out as we dive into a new decade. Will there be an import that will be able to give Jagermeister a run for its money? What flavor is next for Baileys? Will Robert Cooper's elderflowers get the weather they need to produce a bumper crop? Will the category as a whole get its groove back? As the cocktail mixes . . . we shall wait and see.
---
RECIPES
RASPBERRY CREAMSICLE
½ part DeKuyper Pucker Raspberry Schnapps
½ part DeKuyper Signature Vanilla Liqueur
splash of cream
build over ice
stir gently and serve.
DEKUYPER SINGING PARROT
1 part DeKuyper Luscious Cranberry Schnapps
1 part Cruzan Coconut Rum
4 parts pineapple juice
build over ice
stir gently and serve in a tall glass.
WINTER SLUMBER
1 part Whiskey or Bourbon
½ part Hiram Walker Pumpkin Spice Liqueur
¼ part Chai Cream Liqueur
1½ parts heavy whipping cream
shake with ice.
rim a cocktail glass with cinnamon and sugar.
strain into the cocktail glass.
NUVO SPARKLING COSMO
2 ounces chilled NUVO
½ ounce Grand Marnier
½ to ¾ ounce fresh lime juice
fill a cocktail shaker ½ full with ice.
add Grand Marnier and lime juice.
shake to chill.
strain into a chilled martini glass.
top off with NUVO.
garnish with a lime wedge.
THE SEATTLE SOUTHSIDE
2 ounces Citadelle Gin
2 ounces Mathilde Pear
1 ounce fresh lemon juice
large sprig of fresh mint
shake first three ingredients over ice.
strain into a chilled cocktail glass.
garnish with mint.
BETWEEN THE SHEETS
½ ounce Pyrat XO Rum
¼ ounce Citrónge
½ ounce VSOP cognac
1 ounce fresh sweet & sour
Lemon twist
rim glass with superfine sugar.
shake all ingredients with ice.
strain and serve over ice.
garnish with lemon twist.
B&B LEGENDARY SIDECAR
1 part B&B Liqueur
1 part Orange Liqueur
1 part sour mix
pour ingredients over ice in a snifter.
GARTER BELT
1 ounce Patron XO Café
1 ounce crème de cacao
1 ounce heavy cream
sprinkle of ground espresso and chocolate
fill a mixing glass with ice.
add first three ingredients.
shake until well blended.
strain into a chilled cocktail glass.
garnish with ground espresso and chocolate.
FRENCH KISS
1½ parts X-Rated Fusion Liqueur
1½ parts Skyy Vodka
Black raspberry liqueur
shake first two ingredients over ice.
serve in a martini glass.
drizzle raspberry liqueur down sides of glass.
TONGUE TIED
1½ parts X-Rated Fusion Liqueur
1½ parts Skyy Infusions Cherry
dash of grenadine
Cherry
shake first two ingredients over ice.
strain into a martini glass.
add grenadine slowly so that it sinks.
garnish with a cherry with a knotted stem.