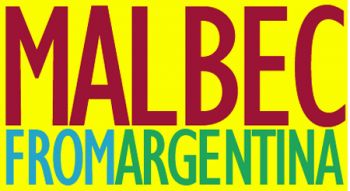 Red Flavored and Moderately Priced!
Malbec
is a fine grape that is gradually attaining widespread
popularity even though it's never particularly been hyped.
The Argentine's are doing wonders with it and forging a new
category based on three of the hottest trends in wine: it's
red, flavorful and moderately priced. You know, the kind of
wine you can drink a glass or two of any time and it won't
make even a slight dent in your monthly budget. But Malbec
is no newcomer onto the world wine scene. Its centuries long
lineage in Bordeaux is enshrined in the AOC laws, making it
one of only five permissible red grape varieties. Even
though it now contributes just a small percentage to most of
the final blends, there are Chateau owners who maintain
that, although it is a vital ingredient, they don't want to
grow it too extensively because of issues it has setting
fruit during the region's typically dreary spring weather.
The problem, if there is one, is that Malbec labors in
obscurity. But then again, the fact that it has never
enjoyed any cachet before is probably the main reason it's
such a good value.
As we continue
to drink more imported wine every year and as Argentina's
fortunes in the US keep rising, it's logical that Malbec,
the country's signature grape variety, would reap the
rewards of this growth. What is surprising is how good
virtually all of the Argentine Malbecs we've tasted lately
are. This is beginning to strike me as the contemporary red
wine version of New Zealand Sauvignon Blanc circa 1995. Back
then the brand didn't matter, because whichever one you
picked up, almost at random, would deliver the goods. Not
quite as true about today's crop of Malbec, but almost. The
parallels are interesting: both prized for their assertive
personality and strong distinctive flavor despite coming
from a place that is not on the radar screen of too many
consumers as a purveyor of choice. But unlike its Southern
Hemisphere counterpart, Argentine Malbec has deep roots in
the country, going back to the mid nineteenth century. In
fact, there are still patches of old vine Malbec that are
ungrafted.
A bit about the
wines as a group: they were more consistent in style and
quality now than in the past. The predominant profile of
Argentine Malbec appears to be dark in color, relatively low
in acidity, medium-bodied, and moderate in tannin. The fruit
is deep, black and juicy, sometimes with a spicy edge.
Despite the soft acids, most of the wines I've tasted are
balanced and appear quite versatile as to the type of food
that they would complement. The ones I didn't like so much
were more red fruit cranberry in style or too flat and
simple, without much extract. Only a few were heavy-handed
and clumsy. But this is a question of degrees, which is
sometimes the case with comparative tasting pitting one
against the others and it might just be splitting hairs. For
the most part they were very good.
THE
FOLLOWING ARE LISTED IN ASCENDING ORDER OF
PREFERENCE.
TERRAZAS
de los ANDES MALBEC, MENDOZA,
2OO4 I'd
tasted this wine a number of times in a blind
context and, good as it is, it scored higher
several months ago. It strikes me as much softer
and creamier than on previous occasions. Smoky
dried fruit fragrances are intriguing and the
texture is very round, with milk chocolate and ripe
concentrated black cherry flavors in evidence. But
the wine actually lacks a bit of vibrancy and life
at this point. Long on flavor but perhaps somewhat
lacking in structure. The mountain grapes that
produce this and the other wines listed here are
ideal for building intrigue into the juicy Malbec
fruit, but at this point Terrazas de los Andes 2OO4
strikes me as an ideal quaffing red, or a quiet
backdrop to a spicy dish, more so than anything
else. $11
CATENA
ALAMOS MALBEC, MENDOZA, 2OO4
This is a really good bargain. Produced by one of
the most venerated winemakers of South America,
Nicolas Catena, this wine had a bright fresh red
berry aroma which tipped off the style immediately:
not a blockbuster. Polished and mellow, with scents
of vanilla and crisp, juicy red berry and plum
flavors, the wine has a lot of delicious youthful
fruit. The flavors fades out to a slightly bitter
plummy end that lends grace and complexity.
Barbecued beef comes to mind as a complement.
$1O
SEPTIMA
MALBEC, MENDOZA, 2OO4
We're going from sublime bargain to ridiculous
steal. The Septima had a nice floral, red berry
aroma leading one to believe that the wine would be
delicate, fruity and understated. It's anything
but. Ripe and succulent, it has a touch of a
chocolate accent, with big, smoky, chunky
blackberry fruit. There's a roasted fruit quality
and the tannins are pumped up as well. Add it all
together and this is a Malbec for savory meat and
vegetable stews or a well-seasoned peppery steak.
And if you just have a glass, the rest of the wine
will probably be even better the next day.
$8
PASCUAL
TOSO MALBEC, MAIPU VINEYARDS, MENDOZA,
2OO3 The
notes here were all mountain fruit: wildflowers,
citrus, smoky, mushroomy, leather. Throw in some
toast from the barrels and you have a whale of a
wine in a big, bold, velvety rich style. This was
probably among the most extracted of the moderately
priced Malbecs I tasted. I had tried this wine
months before and liked it but now it seems to have
taken on more flesh. Some might be put off by the
sweetness of the vanilla flavors, but to me the
structure was there to support it. I would drink
this with chili-accented dishes. It definitely has
enough fruit to stand up to and even quiet down the
heat. $1O
ELSA
BIANCHI MALBEC, MENDOZA,
2OO4 And
the winner is . . . another amazing deal. I haven't
tasted too many other red wines from anywhere
lately with this degree of complexity for less than
ten dollars. This wine had among the deepest
colors. The nose showed blackberry jam, fresh herb,
bacon, coffee, licorice, and roasted peppers. No
kidding, all that and more. Smooth and delicious,
with grace and supple mouth-coating black fruit
flavors, this is an exciting discovery that you can
serve a touch on the cool side if you like outdoors
with unpretentious food like burgers, or with a
sizzling charcoal broiled steak.
$9
IN
SUMMARY, YES, THESE WINES ARE THAT GOOD FOR THAT
LITTLE MONEY.
Every once in a while there is an anomaly in the market and
it takes a while for prices to adjust. The thing to do is
take advantage of it. People are buying more Argentine wine
now, and especially Malbec, for a reason: it's got
everything they want, and the price is most importantly
right.