3 Hearts of Ireland (Boston) and Malcolm Brown Ltd. (Ireland) the brand owners of Flaming Leprechaun Spirits, announced a distribution partnership with United Liquors, a division of Martignetti Companies, the leading wholesaler of wine and distilled spirits in New England and the 7th largest distributor in the country.
This announcement follows years of careful research, development and refinement by 3 Hearts of Ireland and Malcolm Brown to deliver superlative quality Irish products to the United States market. Flaming Leprechaun will be available in Massachusetts this September, throughout New England by years' end, and expanding throughout the United States over the next two years.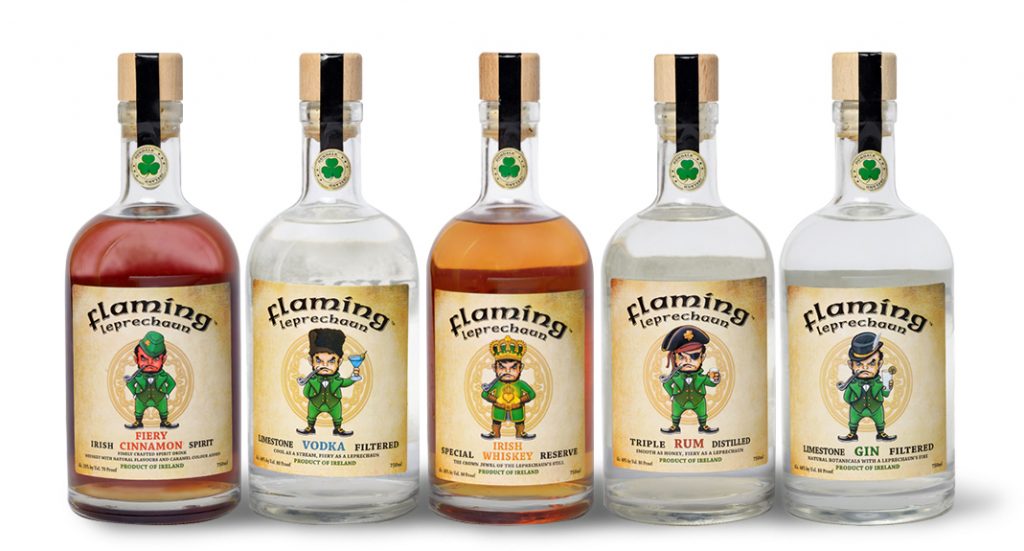 Flaming Leprechaun is an exciting new line of premium distilled spirits exported directly from Ireland. The brand, which is deeply rooted in traditional Irish heritage and culture, offers US consumers top-quality spirits with award-winning taste that captures all the fun of St. Patrick's Day in every bottle. Their highly-anticipated premium products include a blended Irish Whiskey (92 proof), Limestone Filtered Celtic Gin (88 proof), Limestone Filtered Vodka (80 proof), a Triple Distilled Rum (80 proof), and of course their extremely popular Fiery Irish Cinnamon Spirit (70 proof).