RAY TYE HONORED AT TUFTS MC DEDICATION CEREMONY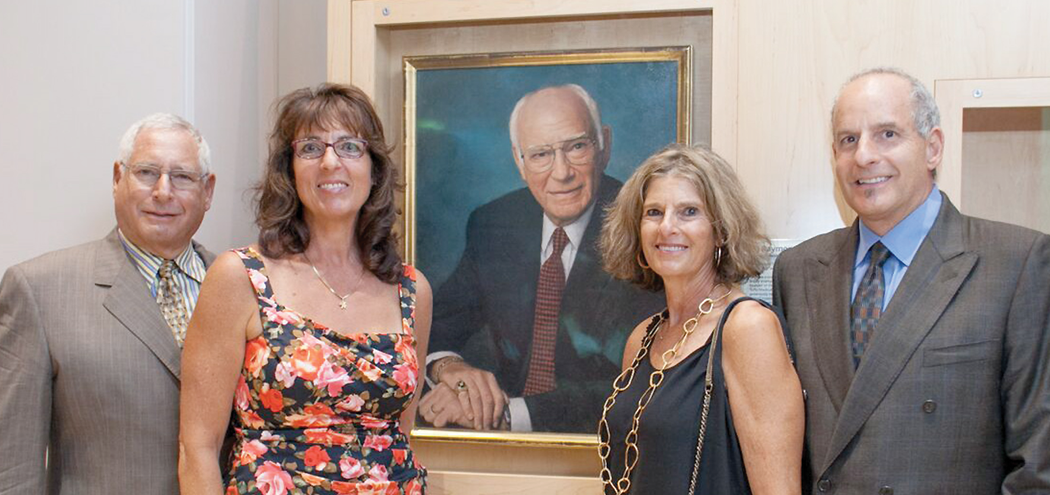 THE NEW DINING PAVILION on the first floor Atrium at Tufts Medical Center has been dedicated and named the A. Raymond Tye Pavilion. It honors the altruism and kindness of former Tufts MC Trustee and Governor Ray Tye. The naming was made possible by a gift from four of Ray Tye's children: Jim Tye, Randy O'Brien, Carol Rose, and Mark Tye, The gift will equally benefit Tufts MC's Division of Pediatric Hematology/Oncology and the New England Cardiac Arrhythmia Center.
The naming and dedication took place at a private ceremony in the Pavilion, a newly-constructed, glass-enclosed area, where Tufts Medical Center employees, patients and visitors can sit and eat together. A portrait of Ray Tye and a plaque commemorating his altruistic efforts and support of the Medical Center also were unveiled at the event.
One of Boston's foremost charitable benefactors for decades, Mr. Tye was Chairman Emeritus of United Liquors and President of The Ray Tye Medical Aid Foundation, which funds lifesaving medical treatments for patients who do not have medical insurance and/or for whom no other financial resources are available. At Tufts Medical Center, he co-founded the Herbert J. Levine Foundation for Cardiovascular Research, generously supported innovative cancer research, provided funding for essential medical equipment in a variety of clinical areas and helped finance the launch of the Medical Center's first electronic medical record system. Ray Tye was awarded Tufts MC's Lifetime Achievement Award at the Medical Center's annual Working Wonders Gala in 2O1O.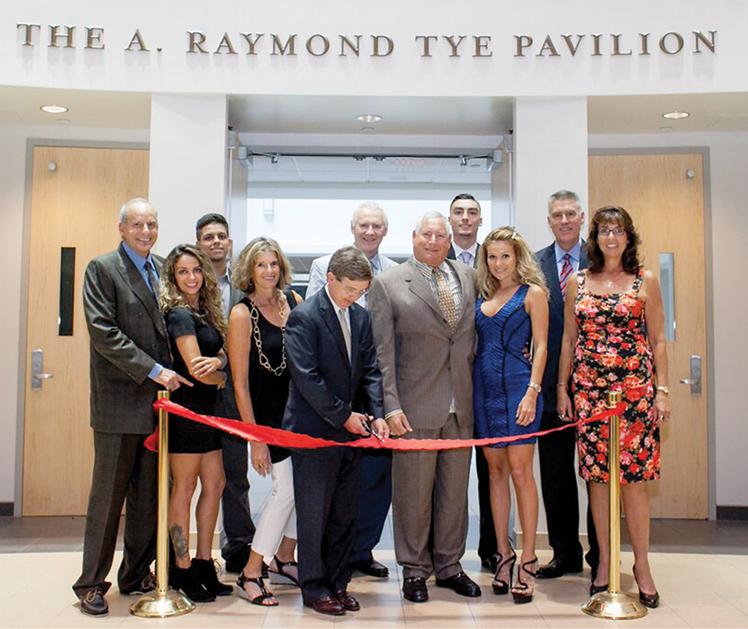 Left to right
noted by head position across,
not front row/back row.
Mark Tye
Paula Correa Tye
Lucas Correa Tye
Carol Rose
Dr. Michael Wagner
Paul Rose
James Tye
Conor O'Brien
Grace Cardosa
Bill O'Brien
and Randy O'Brien