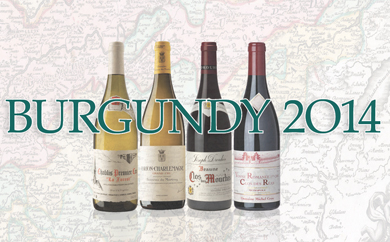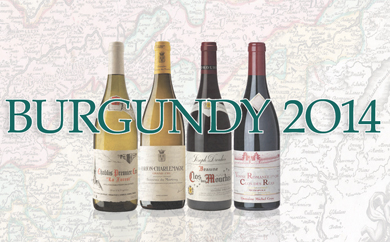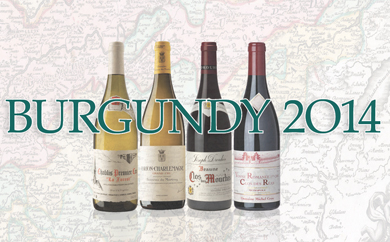 by HARVEY FINKEL
HAVING HEARD increasingly positive word about the recently arrived 2O14 Burgundy vintage, an enthusiastic coterie of members and aspirants of the Confrérie des Chevaliers du Tastevin were drawn on an evening in April to the upstairs room at La Voile, the sweet little brasserie on Beacon Street in Brookline's Washington Square, for a tasting designed to reveal the nature of the vintage, from Chablis in the north through the Mâconnais.  Selected and collected were wines that would be attractive, representative, available, and not priced so as to be rendered theoretical.
Reminding me of my first visit to Burgundy in 1978, the ominous, even bleak, outlook of the 2O14 vintage was almost miraculously saved by September.  Early savage hailstorms (golf balls), especially in the Côte de Beaune, destroyed a portion of the crop, almost before it had been born.  In late June, violent thunderstorms compounded the damage.  July's weather was unremarkable, but August was remarkably cold and rainy.  The vintage had been sun deprived.  Then came almost perfect September, which pushed the grapes from forgettable to formidable.  Following meager vintages, 2O14, finally, evoked smiles throughout the region.
Tasters waltzed about the room like a Ravel-scored school of fish in whirling eddies, addressing 23 wines, eleven whites and twelve reds, peering, swirling, sniffing, tasting, slurping, spitting, scrawling notes, interacting, then bouncing off for more, sometimes taking a thoughtful interlude.  I shall give my personal impressions and a few individual observations that struck me during the tasting dance and on later reflection.
All the wines are attractive: fragrant, balanced, with charming fruit and promising finish.  None are dull, ponderous, flabby, or flawed.  They are already quite pleasant, though it wouldn't surprise me should they retreat into a reserved shell for a spell.  They are transparent and complex, and will, I expect, age gracefully. If you like delicacy, it is there.  If you want profundity, you'll find wine to qualify.  The whites, in general, are more uniformly special.  Some may be coloraturas.  The retail prices per bottle range from $32 for a Chablis Premier Cru to $219 for an elite Côte d'Or Grand Cru.  Sources included Federal Wine & Spirits, Boston; Ansonia Wines, Newton; and Gordon's Fine Wines and Liquors, Boston, Waltham, Watertown, Newton.
A few individual comments follow.  These wines are, to my individual taste, the standouts in each of the four groups into which they were arbitrarily divided, but there are no bad choices.
CHABLIS LA FOREST PREMIER CRU
VINCENT DAUVISSAT
Admirable depth, character, complexity and ageability.  $55
CORTON-CHARLEMAGNE GRAND CRU
BONNEAU DU MARTRAY
Full and complex, fine future, but the price!  $219
BEAUNE CLOS DES MOUCHES ROUGE PREMIER CRU
JOSEPH DROUHIN
Graceful and fine.  $1O3
VOSNE ROMANÉE CLOS DES RÉAS PREMIER CRU
DOMAINE MICHEL GROS
Deep and complex.  For the future.  $125
The group then adjourned for a most convivial dinner, enhanced by the mature wines they shared, and possibly looking ahead to the next vintage, which is most promising.