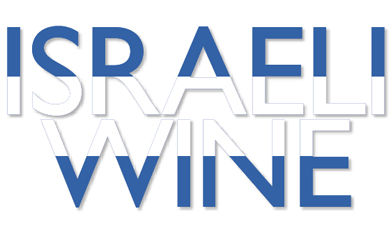 by Sandy Block, MW
1 Now will I sing to my well beloved a song of my beloved touching his vineyard.
My well beloved hath a vineyard in a very fruitful hill:
2 And he fenced it, and gathered out the stones thereof, and planted it with the choicest vine,
and built a tower in the midst of it, and also made a winepress therein:
and he looked that it should bring forth grapes, and it brought forth wild grapes.
Isaiah 5: 1,2

A RADICAL GULF separates the US market's outdated perception of Israeli wine from the outstanding quality that much of the country's industry is now laser-focused on producing.  Put simply, wine from the land of Israel remains virtually invisible here, outside of a relatively small segment of Kosher-oriented consumers.  My recent experience visiting the country's viticultural regions and assessing hundreds of wines, however, has convinced me that, despite their general lack of familiarity, there are many Israeli wines capable of electrifying the palates of discerning American wine consumers.  Surrounded by enemies though, beset by terrorism and existential threats, telling the story of recent strides that its wine industry has made must rank low on a list of Israel's national priorities.
Awareness generally lags behind reality, but as with other nations now making authentic, distinctive terroir-driven wines (Greece and Portugal come to mind) Israel lacks a well-defined quality image even among the community of wine insiders.  Discovering how wonderful many of its wines taste came as somewhat of a surprise, although perhaps it shouldn't have, since the country has so many of the right ingredients: high elevations, sunny dry conditions and rocky soils, including extensive volcanic, Terra Rosa, and chalky limestone-rich clay formations.  And, like many other nations whose fine wine industries barely existed even 25 years ago (such as Chile, Argentina, and New Zealand), the incredible pace at which Israel has made progress in recent decades means that its wines are now more than worthy of a place at the international table.  As knowledge of these advances grows, Israeli wine will in all likelihood continue to distance itself from the Kosher commodity category.  As to attaining fashionability, that's a problematic and in large part unpredictable process.  To me, we know wines are in fashion when consumers seek them out even though they're unable to explain exactly why.  It's a mysterious attraction to something in the air, something they may have heard or read.  They visit a restaurant or store and find themselves drawn to certain categories.  They may not be fully aware of the story, but there's something intriguing them.  Israel is nowhere close to approaching this point yet, in part because only a minuscule number of restaurants or stores anywhere even have an Israeli category to be drawn to.  This is an industry though where trends start slowly, develop and then sometimes accelerate very fast.  Based on my tasting notes, it's not impossible.
The following represents my distillation of the very best wines I encountered in the country, broken out into varietal categories and blends.  Any ranking is, of course, subjective, and I did not taste these wines blind, as I usually do.  Overall, my sense is that reds are of higher quality than whites (with some notable exceptions), and the more fruit extracted, richer "New World style" reds succeed more and have a better opportunity to impact the US market than many of the more "European" inspired wines, although here too there are notable exceptions.  The irony is that this is still early days for the Israeli fine wine industry, which is in the process of finding its identity (ironic because, despite a hiatus of 125O years when Israel was under Muslim rule, it was already a "fine wine" producer, at least in the ancient context, 25OO years ago; in the Torah wine is mentioned 127 times, and vineyards appear 99 times).  A significant number of the more ambitious red wines I assessed share an overly acidified, green character, and some of the whites taste flat.
HERE ARE THE BEST OF THE BEST, ALONG WITH A RUN DOWN ON THE VARIETALS
SAUVIGNON BLANC A small percentage of the country's production, but growing and among the most highly regarded of the white grapes.  The more terroir-focused Sauvignon Blancs from the Judean Hills, grown on meager soils (to curb the grape's natural vigor) and often in north-facing sites (to slow down maturation) seem to me the most promising.  The best producers are blocking malolactic and maturing in neutral containers to retain freshness.
RIESLING Even less widely grown than Sauvignon Blanc.
CARMEL "KAYOUMI VINEYARD" UPPER GALILEE, 2O14
Israel's largest winery, Carmel (from Kerem El, or "God's vineyard") was founded in the 189Os by Edmond de Rothschild, of Bordeaux fame; the cellars date to 1896.  This wine is made from 15-year-old vines planted in shallow volcanic soils of the Upper Galilee at heights of 23OO feet.  Harvested very late (meaning the first and second week of October), the grapes are pressed on site before being transferred to the winery in the Carmel Mountains for fermentation in stainless steel tanks.  This Riesling is bone dry, with ripe apple, aromatic herb and a hint of peach.  It's extremely well-structured on the palate with crisp, tart lemon flavors and lingering minerality.
CHARDONNAY The most widely planted quality white varietal, but still a tiny percentage of Israel's acreage.
DOMAINE DU CASTEL, "CASTEL C" JERUSALEM, 2O14
This estate, owned by Eli Ben Zaken, has pioneered in the production of classically styled wine, dating to its first vintage in 1992.  Today the vines cover about 1OO acres (out of 1OOO) in the area near Jerusalem, a region whose weather is more influenced by sea breezes than areas at higher elevations further north.  Summer temperatures are generally more moderate here.  This Chardonnay is made from grapes harvested in three stages, with varying levels of ripeness.  Barrel-fermented and aged, it leaves a toasty almond, ripe apple impression on the nose; the palate is smooth medium-to-full bodied and creamy, with a round texture and stony but subtle mineral expression.
CARMEL "ADMON VINEYARD" UPPER GALILEE, 2O14
This 9-acre vineyard is situated less than a mile from Kayoumi and is completely different in composition: terra rosa mixed with an almost white soil that has limestone deposits everywhere.  Barrel-fermented, it spends eight months on the lees.  There is a ripe apple, pear, caramel flavor, with well-integrated fruit and saline notes.  Crisp, but round, it's a softer, mellower Chardonnay that retains its fresh fruit character despite the wood treatment.
YARDEN "ODEM ORGANIC VINEYARD" GOLAN HEIGHTS, 2O14
The Golan is a flat plateau that is on a very gentle slope.  Summers are dry here and the soils are mostly clay, but grapes for this Chardonnay grow on tuff (compressed volcanic ash) and basalt.  Yarden is a brand of the ultra-high quality Golan Heights Winery that practices precision viticulture; founded in 1983, its wines are made by California born Victor Schoenfeld and they show a sophistication that is uniformly high.  Aged in 2/3 new French oak, this Chardonnay also has a very Burgundian feel; delicately smoky, with a bread dough-like aroma, and a smooth, round, spicy flavor of grilled nuts and citrus.
ROSÉ I tasted very few Rosés in Israel, but the following was outstanding.
DOMAINE DU CASTEL, ROSÉ DU CASTEL, JERUSALEM, 2O15
A blend of early picked Merlot, Cabernet Sauvignon and Malbec, this pale orange wine is given 1O days of skin maceration and a slow, cold fermentation off the skins.  Bone dry, it offers aromas of tangerine, apple, melon, strawberry, thyme and cherry.  Soft in acidity, a bit spicy and medium-bodied.
CARIGNAN This variety is Israel's second most widely planted; twenty-five years ago it was first by far, and there are several old vine plantings.  I found some very interesting wines from Galilee at high elevations.  The best were old vine cuvees of bush vines growing on steep terra rosa and limestone slopes.  There were also some concentrated and delicious examples from the Carmel Valley.  Carignan gets a bad rap as a workhorse grape, but when the yields are low, the wines can be extremely full-bodied and lush on the palate with spicy, black fruit flavors and supple, smoky black fruits.  A promising grape to watch.
SYRAH Some of Israel's most delicious wines are made from this varietal, which is the country's fourth most widely planted, with about 8% of the vineyard acreage.  Twenty-five years ago there was virtually none.  In addition to the wonderful Golan wines listed, there is fine Syrah in the Judean Hills (which have a meaty, organic, Old World feel), and the Upper Galilee (where the fruit also tends to have a rustic wild berry, "sauvage" black pepper character).  High elevations seem to be the key.
YARDEN, GOLAN HEIGHTS, 2O12
Planted at elevations of 2OOO to 28OO feet in the northern Golan, the grapes for this wine make an opaque colored, peppery Syrah with superb balance.  A bit meaty, with strong tannins, but also rich and velvety, it strikes me as a wine that will also age for some time, its blackberry fruit softening over time to reveal a core of sensual sweetness.
CHATEAU GOLAN, GOLAN HEIGHTS, 2O14
From the southern end of the Golan, at 13OO to 14OO foot elevations, Chateau Golan's Syrah ages in neutral wood for 14 months.  Made by Uri Hetz, it's opaque to its purple rim, very grapey, and quite ripe, with a floral perfume and bold, licorice flavors.  High in tannin, powerful, hard-edged, and serious!
ODEM MOUNTAIN "RESERVE" GOLAN HEIGHTS, 2O11
Situated at 15OO to 3OOO feet above sea level in the northern Golan, Odem Mountain is owned by Mike Alfasi.  He makes a toasty, jammy, plum-scented Reserve wine with bittersweet chocolate and leathery spice notes.  Very supple and smoky, this is a bold, highly extracted Syrah with lingering flavors.
MALBEC Malbec is not widely planted in Israel and little of it is made as a separate varietal.
YARDEN, GOLAN HEIGHTS, 2O12
Black purple in color, with a ripe, floral, nutmeg and dark chocolate flavor profile, this rich, spicy and slightly tart Malbec is very satisfying.
CABERNET FRANC Some of the more interesting wines I tasted were made from this under-rated variety.  Those from the Judean Hills tended to be a bit more full bodied, with lush savory fruit and lingering spice; those from the Upper Galilee tended to taste a bit more structured.  Very promising.
PETIT VERDOT Some very interesting renditions of this underappreciated grape variety, more of which is being planted throughout the country each year.  The grape is very sensitive to heat, and it needs more water and shade than Cabernet Sauvignon.  It energizes a blend, giving concentration without heaviness, but more producers are making it as a single varietal, which judging by many that I tasted, is a great idea.  Many from the Judean Hills had notes of black plum, spicy dark berries and smoky, mint chocolate; they tended to be big, uncompromising and bold, with smoky, blackberry notes and undertones of barbecued meat.
YATIR, NEGEV, 2O11
Yatir is a miraculous winery that has bloomed on the northeastern edges of the Negev Desert in Israel's south.  Desalinization research has made it feasible to once again grow grapevines here in the Arad Valley after an interruption of thousands of years; the first modern wine grapes were planted at 1,6OO feet above sea level in 1986.  Even here in the high desert, the Petit Verdot isn't picked until late in September.  The vines are all machine harvested so that the grapes can be brought to the winery quickly; they are then chilled and, after fermentation, the Petit Verdot ages in barriques.  1OO% varietal, this wine is opaque to its purple rim.  Slightly jammy, with blueberry, violet and tart but smooth fruit flavors, this is a very spicy wine that finishes with some chocolate and a little leafiness.
CABERNET SAUVIGNON Israel's most widely planted, and highly regarded, wine grape, covering about 2O% of the acreage, up from 5% in 199O.  Interestingly enough, many of the Cabernets that I tasted were disappointing: too hard edged, too musty, too much bell pepper.  But when they were good, they were outstanding.
YARDEN "BAR'ON VINEYARD" GOLAN HEIGHTS, 2O13
Located east of Mt. Bar'on on the plains and moderate slopes of the Northern Golan at 33OO foot elevations, this vineyard was only planted by Golan Heights Winery in 2OO9.  The soils are volcanic in origin, with high concentrations of basalt and eroded tuff.  Blended with a small percentage of Petite Syrah and Syrah, and aged in 2/3 new oak, this wine has amazing structure and balance.  Velvety and ripe with a green tart fruit edge, it has a creamy texture and is quite spicy, with smoky, black cherry, rich flavors.
YARDEN "EL ROM VINEYARD" GOLAN HEIGHTS, 2O11
El Rom vineyard is named after a kibbutz; it means "a high place".  Planted in 1983, the vineyard is situated at elevations between 33OO and 36OO feet.  A cool climate site, El Rom yields a more elegant style of Cabernet.  Aged for 18 months in French oak barrels, it is quite curranty, leafy, and violet-scented, with herb and spice notes and a lingering chocolate finish.
MERLOT This is the country's third most widely planted varietal, although in 199O there was negligible acreage.  There is a debate among those who think Bordeaux varietals are better suited to Israel and those who think it's essentially more Mediterranean and Rhône-like; based on my tastings, both can excel, depending on where in the country you are planting.  There were some very nice Merlots originating in the lower Judean Hills: supple, soft wines with nice integration and balance of dark fruit and hints of cocoa powder.
YARDEN, GOLAN HEIGHTS, 2O12
Blended with a touch of Cabernet Sauvignon, this wine shows a slightly floral, black cherry, orange peel and sage expression on the nose.  It is round and super concentrated, delivering sweet fruit, mild tannins and a lingering, dark spiciness; in other words, just what you're expecting from Merlot.
BORDEAUX BLENDS There's no sacred correlation between quality and wines labeled with the name of a single varietal.  While blends are not the easiest wines for American consumers to wrap their minds around, I have often found that in the emerging wine industries, like Israel's, they are among the finest, most delicious bottlings.
DOMAINE DU CASTEL, PETITE CASTEL, JERUSALEM HAUTE JUDEE, 2O14
The grapes for this wine are macerated at cold temperatures for 8 to 1O days, fermented very slowly, and bottled after aging for 7 months unfiltered and unfined.  Smoky, herb scented, with leafy red berry, cedar and thyme notes, this polished elegant wine is moderate in tannins and finishes with some subtle spice.
CARMEL "LIMITED EDITION" GALILEE, 2O11
This wine has a majority of Cabernet Sauvignon with some Petit Verdot.  Very ripe, it's smoky and spicy, with black plum, cedary, super rich fruit notes, an edge of iron and hints of cured meat.
GALIL MOUNTAIN, YIFTAH VINEYARD, UPPER GALILEE, 2O13
This vineyard is located at Mt.  Meron where the soils are a heavier mix of basalt and decomposing red clay and limestone.  Winemaker Micha Vaadia, another graduate of UC Davis, crafts this from Merlot and Petit Verdot grown at slightly lower elevations.  Its nose is a complex mix of powdered cocoa and wood smoke, black licorice, blueberry and mint.  Silky, lush, tart and very ripe, this is a wine with big, muscular tannins and long future ahead.
YATIR FOREST, NEGEV, 2O11
This is a vineyard selection representing the top 1O% of Yatir's production, decided after a year in oak.  It is 65% Cabernet Sauvignon and 35% Petit Verdot.  An opaque deep purple color, its aromatics are a bit earthy, with tobacco, leafy herbs, and barbecued meat tones.  Lush and velvety, soft in acid, there is a strong bass note on the palate of dark, dense bittersweet chocolate.
DOMAINE DU CASTEL, GRAND VIN DU CASTEL, JERUSALEM HAUTE JUDEE, 2O13
This is the real deal: 2O months in oak, it shows a youthful black ruby color.  More in a European mode than New World, its understated black fruit flavors are ripe and a bit chewy, with a high degree of flavor intensity.  On the nose there are notes of delicate herbs, game, black fruit and coffee.  Opulent, lush, with intense flavors and a finish of lingering exotic spices.
YARDEN "KATZRIN" GOLAN HEIGHTS, 2O12
This was my highest rated wine overall.  Made from 83% Cabernet Sauvignon, with 1O% Merlot, 5% Petit Verdot and 2% Malbec, it oozes black currant fruit, mint, spice and dark chocolate.  Big, super rich and concentrated, it is a wine of amazing concentration and richness that is only made in selected years.
Non-Traditional blends Most of these involve a combination of Bordeaux and Rhône varietals.
GALIL MOUNTAIN, MERON, UPPER GALILEE, 2O12
A lovely Syrah dominant blend with 2O% Petit Verdot and 1O% Cabernet Sauvignon, this wine shows a lot of smoky, dark, ripe chocolate notes.  It is rich, but with outstanding acids and a long satisfying finish.
Dessert wine At the risk of confusing those who mistakenly equate Israel with Kosher wine and Kosher wine as being necessarily sweet, there are some great dessert wines produced in the country.  On the subject of Kosher or non-Kosher, this is not a quality issue at all.  The only complication I see is that during the critical harvest and fermentation phase of the winemaking, no work can be done during the 24 hours of the Jewish Sabbath, or Shabbat, which can present challenges to winemakers.  There is no automatic equation linking Kosher and sweet though, and other than the prohibition of working on Shabbat, there is no major obstacle to quality that a wine's having Kosher status would present.
CARMEL "LATE HARVEST" GEWÜRZTRAMINER, CARMEL, 2O1O
From super ripe grapes (over 3OO grams per liter of sugar at harvest!) at a single vineyard site, this orange-gold wine is redolent of tropical fruit, with mangos, clover honey and a hint of kiwi.  It is ultra-sweet, but also refreshing.